Board of Directors
John Bingham – Chairman of the Board of Directors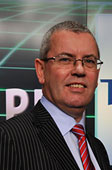 John Bingham originally from Northern Ireland and currently lives in the Isle of Man. John joined the Board of Geodrill in 2004 and became Chairman when the company floated in December 2010. He is a Fellow of the Chartered Institute of Bankers. His 20 year career in banking included heading up the international division of one of the UK's largest financial institutions in which he served as Managing Director. More recently he has been involved in the offshore corporate sector. He has led teams in company restructuring and business development where his skills in problem resolution and strategic planning have led to successful conclusions of many complex projects. For a number of years John also worked as a consultant with the Isle of Man Government in helping to develop the jurisdiction and enhance the Isle of Man as a place of choice for international businesses.John has been associated with Geodrill since the early days of the company, and helped bring the company to its successful listing on the Toronto Stock Exchange. He remains Chairman of the company and brings to the Board entrepreneurial drive balanced with well-developed corporate governance awareness.
Dave Harper – President, Chief Executive Officer and Director

Dave Harper is the President, Chief Executive Officer and a director of the Company. Mr. Harper has 30 years experience in the drilling industry, 26 of those years in management and 23 of those in Ghana and West Africa. Prior to founding Geodrill, Mr. Harper worked in various capacities for Stanley Mining Services from 1986 to 1996. Mr. Harper's roles with Stanley Mining Services included Operations Manager, Exploration Manager and General Manager of the Ghana division, where he expanded the fleet of drill rigs and developed new markets in West and East Africa.


Colin Jones – Director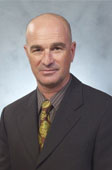 Colin Jones has over 35 years experience as a mining, exploration and consulting geologist and is experienced in a number of different geological environments. Mr. Jones has worked on all continents on producing mines, as part of feasibility teams and as an explorationist. He currently consults to a number of resource investment companies in Australia and Canada. From 2006 to 2012, Mr. Jones serves as Executive Vice President for Dundee Resources Limited, based in Toronto, where he was responsible for sourcing and managing strategic investment opportunities in exploration and development companies.. From 1998 to 2006, Mr. Jones served as Partner and Manager Audits for RSG Global in Perth, Australia and from 1994 to 1998, he served as an Exploration Manager for Freeport Indonesia. Mr Jones has served as a Director on the boards of a number of junior companies. He is currently a Director of Eurotin Limited. Mr. Jones has a Bachelor of Science (Earth Sciences) from Massey University, NZ.


Adrian Reynolds – Director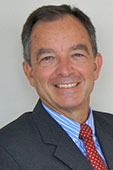 Adrian Reynolds has more than 30 years experience in the natural resources sector, including more than 15 years experience with Randgold Resources. At Randgold, he was part of the executive team which grew the company from exploration to a very profitable mid-tier mining company. His key responsibilities included technical oversight of the mining operations including feasibility studies, audits, compliance and evaluation of new opportunities. He was also a director of the Morila and Loulo Mines. Adrian is currently an independent consultant and a Non-Executive Director of Mkango Resources. He served as a Non-Executive Director and Chairman of Digby Wells Environmental from 2009 to 2017. He has an Msc (Geology) and a Graduate Diploma in Mining Engineering and is registered as a Professional Natural Scientist (SACNASP) and is a Fellow of IOM3 (FIMMM).
Ron Sellwood – Director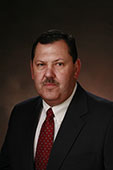 Ron Sellwood has more than 20 years of international and senior business experience in the natural resources industry, in particular forest products, mining and drilling. From 2004 to 2007, Ron held the position of Chief Financial Officer of Boart Longyear and prior to this, he held similar CFO positions in several of Anglo American's operations including global CFO of Anglo Coal. Most recently, Ron established a private investment firm evaluating and facilitating personal investment opportunities. He is a South African Chartered Accountant and brings a sound background in public markets finance.


Daniel Im – Director

Daniel Im joined the Board of Geodrill in 2012, and serves on the Audit Committee as well. He is currently the Chief Financial Officer of RIWI Corp., a global survey technology, global message testing and predictive analytics firm, listed on the Canadian Securities Exchange. Previously, Mr. Im was the Vice President and Controller at Pet Valu Canada Inc. and the Chief Financial Officer of Adriana Resources Inc., an iron ore exploration company listed on the TSX Venture Exchange. Mr. Im is a Chartered Accountant and a lawyer, and brings a unique skill set to Geodrill's Board. After obtaining his law degree from Osgoode Hall Law School, he worked as a securities lawyer at Cassels Brock & Blackwell LLP, where he helped Geodrill successfully list on the Toronto Stock Exchange in December 2010. Mr. Im's legal career included assisting various clients in the mining industry raise capital and comply with Canadian regulatory matters. Prior to law school, Mr. Im obtained his Chartered Professional Accountant designation in 2003 while working at Deloitte LLP. During his time at Deloitte LLP, Mr. Im worked with clients in many fields, including real estate, manufacturing and software, where he gained experience in multiple areas of business. Mr. Im earned his Master of Accounting and Honours Bachelor of Arts in Accounting from the University of Waterloo.