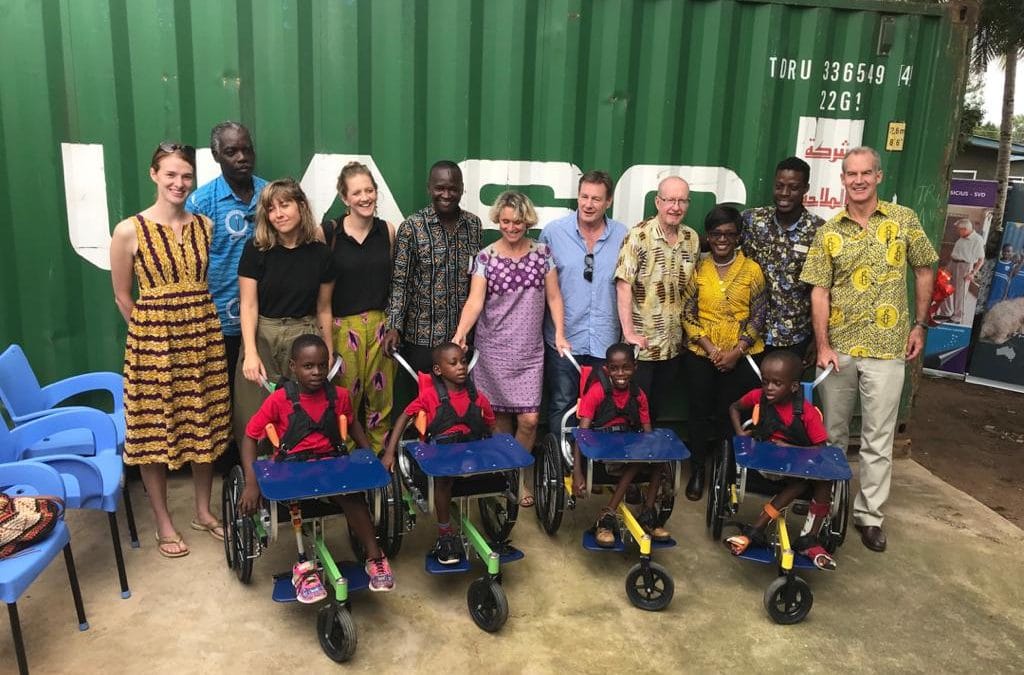 MEDIA RELEASE
AUSTRALIAN WHEEL CHAIRS BOOST MOBILITY AND ACCESS FOR CHILDREN IN GHANA
Friday 31 May 2019: Adoagiryi, Eastern Region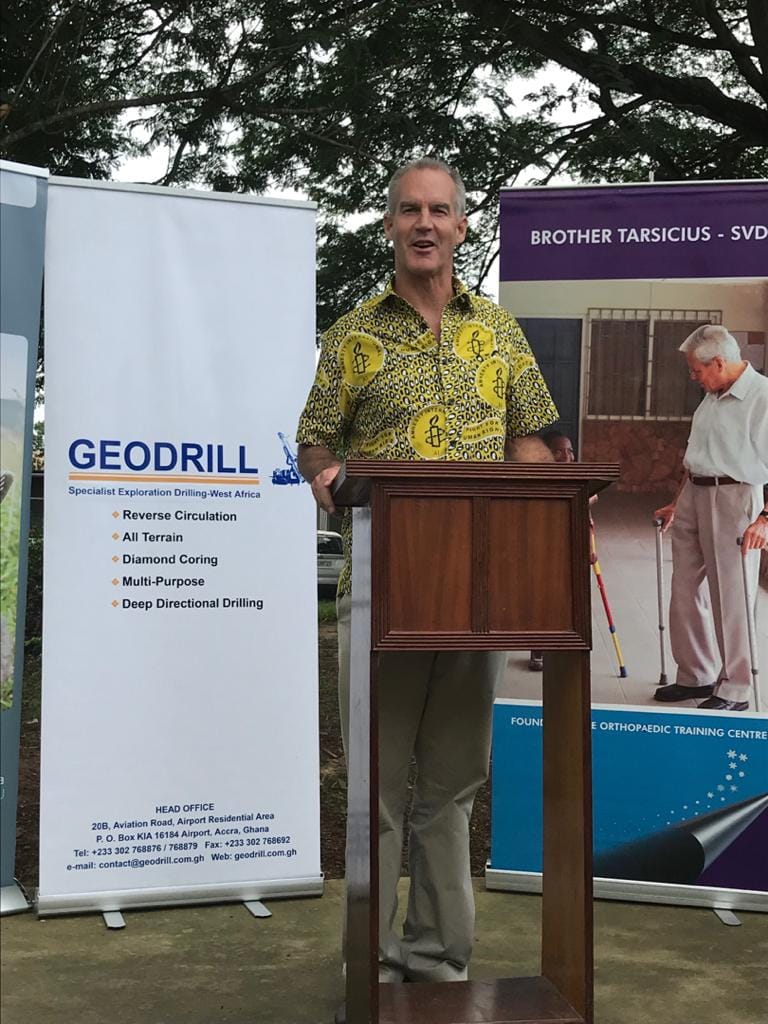 Through the combined efforts of the Australian High Commission, Wheel Chairs For Kids (WFK), Rotary in Australia and Geodrill, disabled children in Ghana will now benefit from the provision of specially built wheel chairs.
The forty-eight wheel chairs and other physiotherapy equipment will be utilised by the Orthopedic Training Centre (OTC) at Adoagiryi/Nsawam, which is Ghana's premier institution for the rehabilitation of adults and children who require prosthetic and orthotic services. More than 7,000 Ghanaians visited the OTC in 2018 for a consultation, of which more 1500 received an orthopaedic appliance made by qualified technologists in the OTC workshop.
'The provision of purpose built wheel chairs for our children, with ages ranging from toddlers to teenagers, will allow them much improved mobility and independence around the OTC campus and also for access to schooling and other activities here and in their home community, said Sister Elizabeth Newman, OTC Director.
The wheel chairs and other rehabilitation equipment has been made possible by the generosity of the Rotary Clubs of Scarborough, Perth and the Wandin Club near Melbourne who are subsidising the costs of production of the chairs.
The considerable costs to ship the chairs to Ghana have been generously sponsored by Geodrill Ltd, a company with Australian roots and which is now has operations across west and southern Africa.
Attending a ceremony to open the container, Australian High Commissioner to Ghana, HE Andrew Barnes, said the project was a great example of a combined effort between the Australian community and Australian industry working together to support organisations such as OTC which in turn serve the disabled and disadvantaged people of Ghana.
The wheel chairs are locally designed in Australia by WFK specifically to conform with World Health Organisation (WHO) guidelines. They are built specially for rough terrain, adjustable for the child's size, with postural supports, head rests, harness, a waterproof cushion, a tray and tool kit.
For further information contact the OTC Public Relations Officer, Elisante Asante on  03421-22031 or the Public Affairs Office of the Australian High Commission, Accra , Contact 0302 216400.