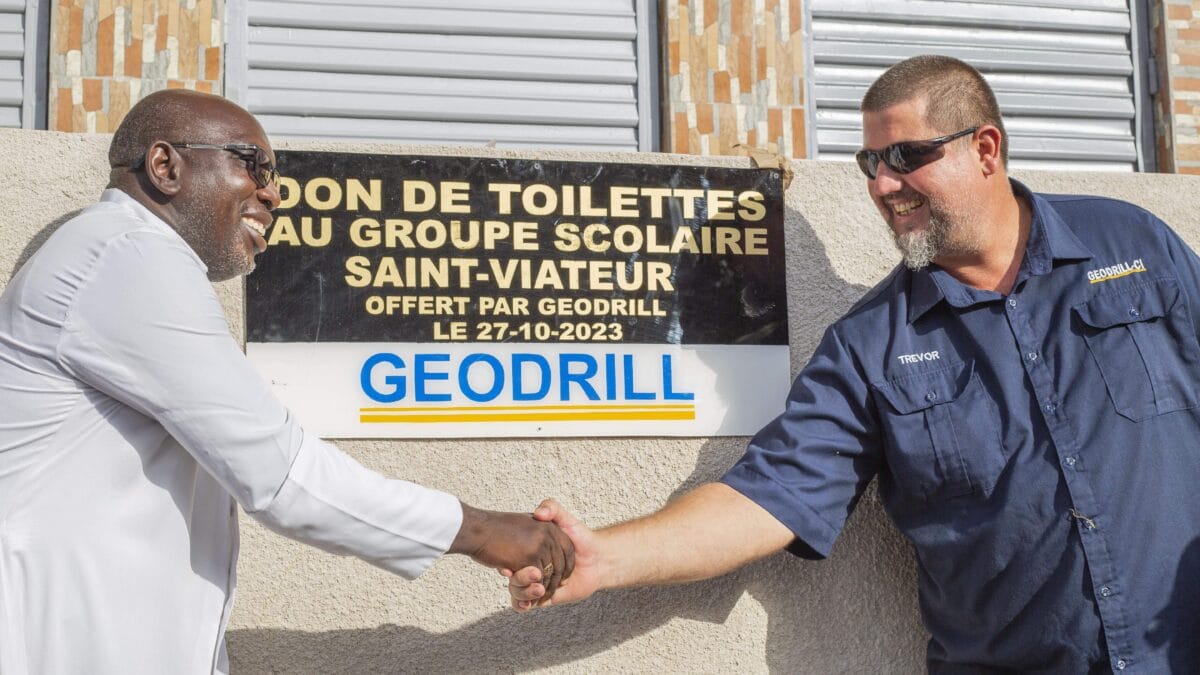 The recent Environmental, Social, and Governance (ESG) initiative undertaken by our organization reached a successful culmination, and we marked this milestone with a formal presentation ceremony last Friday. At this event, Geodrill CI generously contributed to the development of essential infrastructure, specifically by funding the construction of a modern sanitation facility for the pupils at a local school in Bouaké. This significant contribution underscores our commitment to enhancing community welfare and supporting sustainable development.

French

Geodrill CI soutient le bien-être communautaire en offrant des installations sanitaires au projet de l'école de Bouaké

L'initiative récente en matière d'Environnement, Social et Gouvernance (ESG) entreprise par notre organisation a abouti avec succès, et nous avons marqué ce jalon par une cérémonie de présentation officielle vendredi dernier. Lors de cet événement, Geodrill CI a généreusement contribué au développement d'infrastructures essentielles, en finançant spécifiquement la construction d'installations sanitaires modernes pour les élèves d'une école locale à Bouaké. Cette contribution significative souligne notre engagement à améliorer le bien-être de la communauté et à soutenir le développement durable.