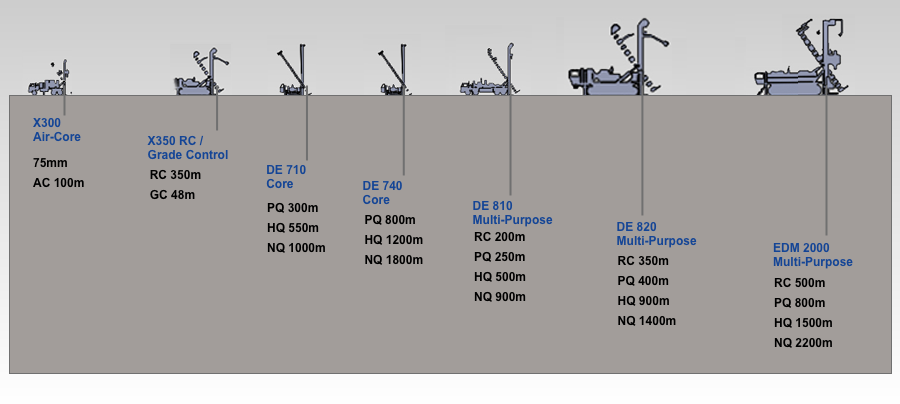 Geodrill operates the largest fleet of multi-purpose exploration drill rigs in West Africa, which have the ability to perform both RC and Core Drilling. This gives the Company the flexibility to transition mid-way through a hole based on client requirements with one rig, rather than having two rigs on site. This versatility reduces costs associated with mobilization and demobilization and effectively reduces the realized cost per meter associated with a drill program.
At 2022, our modern fleet stands at 78 drills and is made up of 9 types.
We truck-mount our DE 810's and X300 Air-Core drills for savanna and desert terrain. Our multi-purpose EDM2000's, DE 820's and our core DE 710's are crawler-mounted for steep and tropical conditions.
The Company also operates an impressive fleet of Booster and Auxiliary compressors to achieve greater depths when RC drilling, combined with a superior fleet of support & equipment including MAN all-wheel-drive trucks, Toyota Landcruiser 4×4's, and purpose-built Rod Carriers to get the job done safely and efficiently.