Dave Harper – President, Chief Executive Officer and Director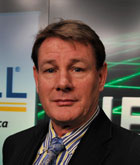 Dave Harper is the President, Chief Executive Officer and a director of the Company. Mr. Harper has 30 years experience in the drilling industry, 26 of those years in management and 23 of those in West Africa. Prior to founding Geodrill, Mr. Harper worked in various capacities for Stanley Mining Services from 1986 to 1996. Mr. Harper's roles with Stanley Mining Services included Operations Manager, Exploration Manager and General Manager of the Ghana division, where he expanded the fleet of drill rigs and developed new markets in West Africa and East Africa.
Terry Burling – Chief Operating Officer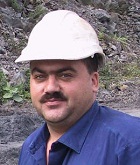 Terry Burling is the Chief Operating Officer. Prior to his appointment as Chief Operating Officer of the Company, Mr. Burling served as Operations Manager for Geodrill overseeing operations of the Company. Mr. Burling has 29 years of experience in the drilling industry, 22 of those years in Ghana and West Africa (of which 19 years have been with Geodrill). Prior to joining Geodrill, Mr. Burling supervised the drilling projects in Ghana for Stanley Mining Services from 1994 to 1998 and previous to this supervised drilling projects in Australia for Leanda Drilling since 1987.
Greg Borsk – Chief Financial Officer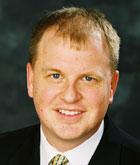 Greg Borsk is the Chief Financial Officer of the Company. Mr. Borsk is a chartered accountant with over 20 years of private and public company experience in financial management, business development and financial reporting. Mr. Borsk has been CFO for private and public companies and previously has held senior management positions in the investment banking industry. Mr. Borsk as Chief Financial Officer is responsible for all financial and reporting aspects of the Company. Mr. Borsk earned his chartered accountant designation (Ontario 1994) while working with Deloitte & Touche LLP and his Bachelor of Commerce degree from the University of Toronto (1990).
Greig Rodger – General Manager
Greig Rodger is the General Manager of the Company. Mr. Rodger joined the company as General Manager in 2016 and is responsible for the management and commercial development and its activities in Anglophone West African countries, as well as Southern & Eastern Africa.
Greig has 22 years experience in the drilling industry, all of those years in management and mostly in East & Southern Africa. Prior to Geodrill, Mr. Rodger held various position management positions with Major Drill and Longstaff Drilling.
Stephan Rodrigue – Zone Manager – Francophone West-Africa
Stephan Rodrigue is responsible for overseeing Geodrill's commercial development and its operational activities in French West Africa. Mr. Rodrigue is a geologist with 25 years of experience in geology, environment, hydrogeology and drilling and more than 15 years in West Africa having worked for SNC Lavalin, Technic-Eau Drilling, St-Lambert Drilling and Boart Longyear. Mr. Rodrigue is with Geodrill since 2012 and has a broad experience including senior management roles for several companies including Boart Longyear where he was instrumental in expanding their operations into West Africa. Mr Rodrigue holds a Bachelor of Science in geology from Université de Montréal.
Victoria Prentice LL.B Dip.IOD – Company Secretary

Mrs. Victoria Prentice has over 20 years of commercial experience. Since 1998, Mrs. Prentice has worked in the offshore corporate sector and has been involved in constructing and implementing corporate structures to meet the needs of international clients and being responsible for all areas of regulatory and statutory compliance. This involved being up to date with all legislative changes and implementing new systems and controls. During this time, she has also acted as a Company Secretary for a licensed financial services company in the Isle of Man and as a Director of several licensed fiduciary companies. In addition, Mrs. Prentice has previously acted as an external consultant to a private bank reviewing various areas of compliance and corporate governance and currently acts as external consultant on corporate governance matters to a licensed Corporate Service Provider. Mrs. Prentice was a director of Geodrill Limited from 2004 to 2014.