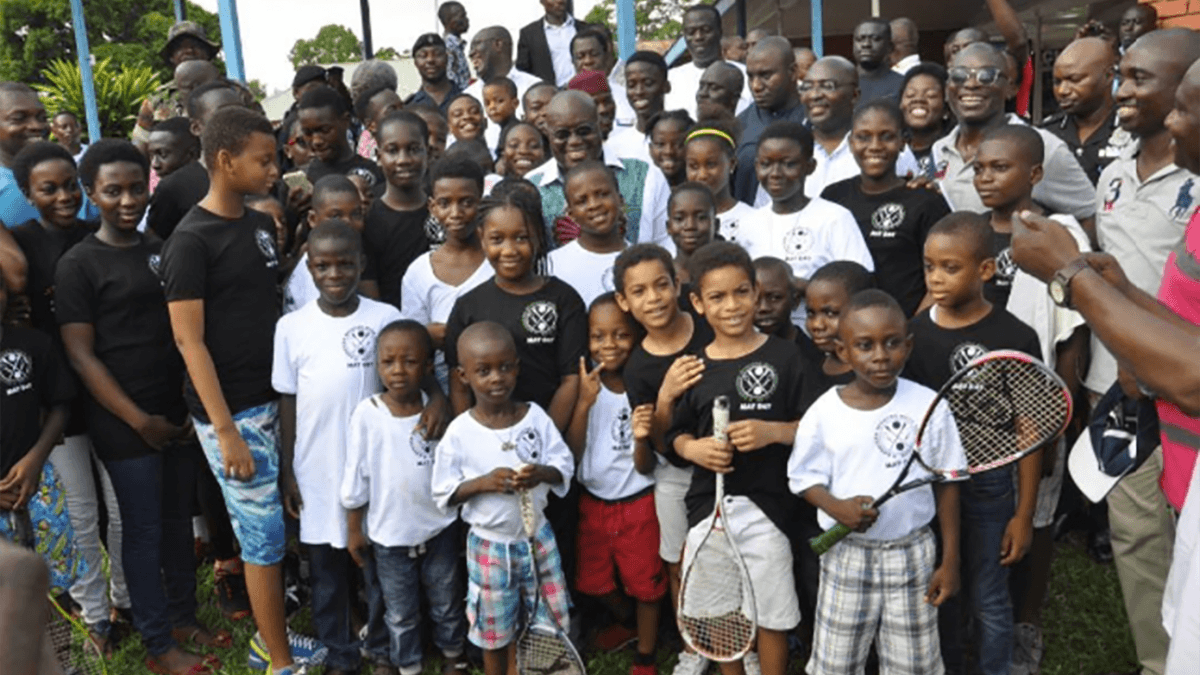 Over fifty boys and girls from selected schools within the Greater Kumasi Metropolis were introduced to the game of squash at a maiden clinic organized by the Kumasi (4 Garrison Officers Mess) Squash Club and Geodrill Ghana Ltd. The excited youngsters, aged between 4 and 15 assembled on the court very early, in anticipation of playing squash game for the first time.
It turned out to be a memorable occasion for the children as they had the opportunity to meet the President of the Republic of Ghana, H.E Nana Addo Dankwa Akuffo-Addo, and his vice, Alhaji Dr Mahamadu Bawumia, who passed through while on their tour within the region.
The president and his Vice advised the kids on the importance of healthy life through sporting activities. President Akufo Addo, who was once a member of the Kumasi Squash Club, appreciated executives of the club for introducing children to the game at such an early stage.
The one-day event was sponsored by Geodrill Ghana Ltd. The Operations Coordinator of Geodrill, Richard Kofie, also emphasized that the company plans to help promote some lesser-known sports in the country and hence want to build a greater interest of such games in kids, monitor progress and finally see some representation for the country on the international stage at future world sporting events.