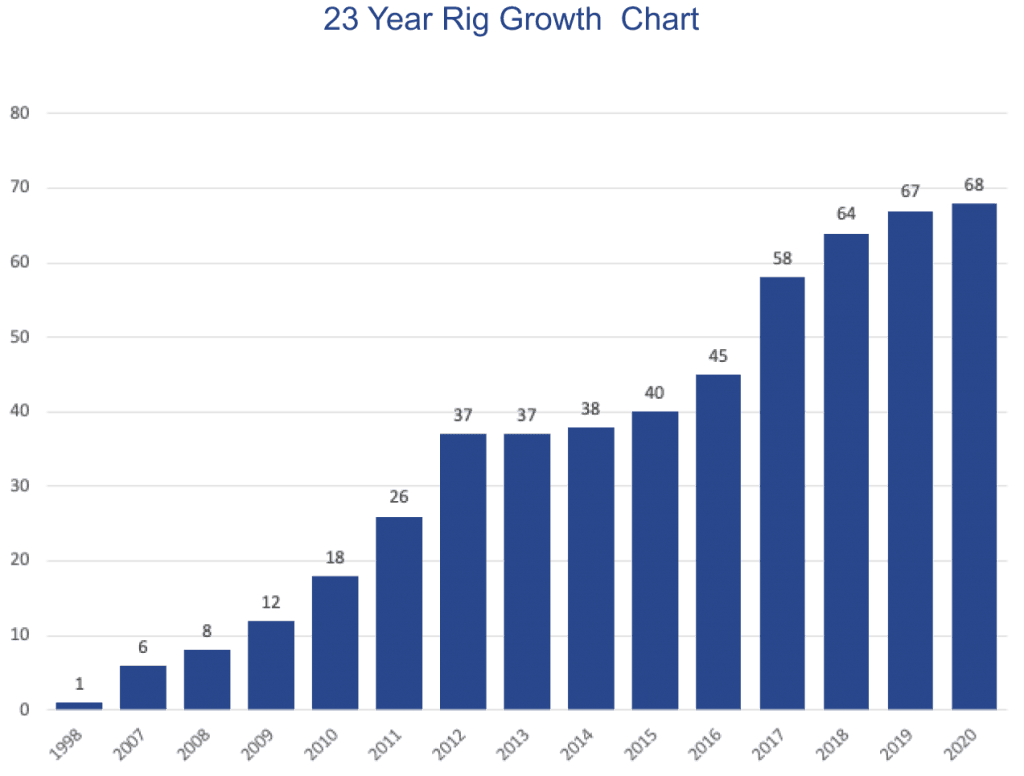 Geodrill was founded in Ghana in 1998 by the current CEO Dave Harper with one rig and one contract. The Company soon began adding rigs in response to growing demand.
For the following decade, 2000 to 2010, Geodrill focused on expanding its operations into neighbouring countries Burkina Faso and Cote d'Ivoire where the company established a number of operational and support bases to service its growing rig fleet. The company also operated in Niger, Guinea, and Togo.
In 2010, the Company listed on Toronto stock market, code GEO.T, issuing 42.5 million shares at C$2.00 per share.
In 2017, the Company commenced operations underground and currently operates a fleet of (6) six Boart Longyear LM90 underground drill rigs.
In 2020, the Company expanded its geographic presence into South America through its wholly owned subsidiary Recon Drilling.
Today, Geodrill operates 70 drill rigs and is a leading exploration drilling company primarily in Ghana, Burkina-Faso, Cote d'Ivoire and Mali in West Africa; Egypt in North Africa, and Peru in South America.