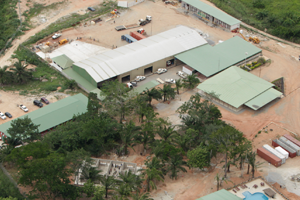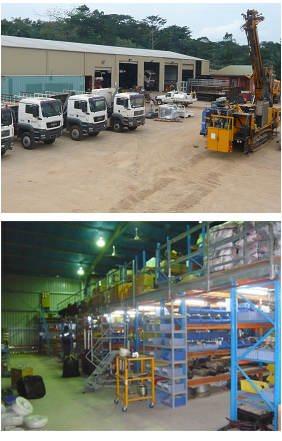 Geodrill operates a comprehensive state-of-the-art support base located near Kumasi, Ghana – one of its kind in Africa.
This 30-acre facility is the main hub for logistics, spare parts and drill consumables inventory $22m, maintenance of drill rigs, compressors, hydraulics, compressors and all support equipment.
Also included in the facility is a specialized CNC machining center for manufacturer of drill rods and consumables thus reducing the need to ship parts from out-of-country which minimizes downtime and increases the company's efficiencies.
The facility also encompasses a Drill Academy for developing young drilling talent.
The base is located within a 12 hour drive to most client jobs. For jobs further than this, the company operate a number of Support Bases throughout West Africa including Wa in NW Ghana, Ouagadougou in Burkina Faso, and Bouake in Cote d'Ivoire, and Chingola in Zambia.