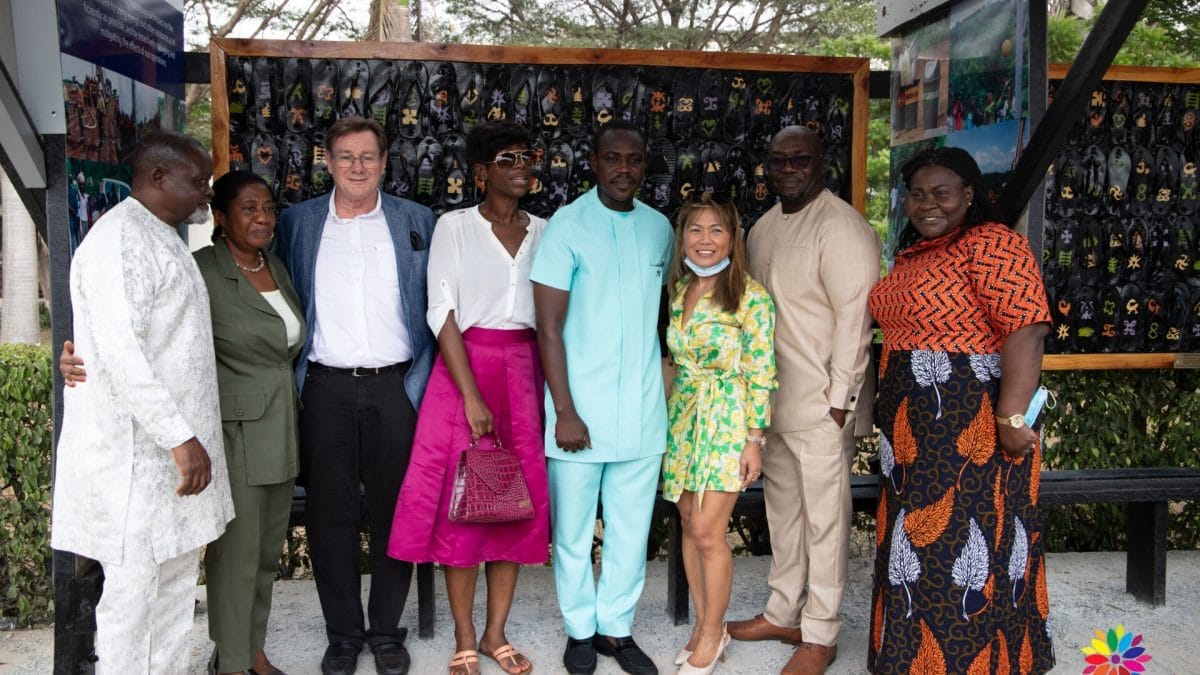 As part of efforts at promoting environmental sustainability, leading exploration drilling company in West Africa, Geodrill Ghana Limited, has supported Mckingtorch Africa, to install the first-ever public bus shelter in the country.
The facility, an eco-friendly bus shelter is situated at Dzorwulu junction, adjacent to the Fiesta Royale Hotel and is the first in Africa.
Speaking at the commissioning ceremony on Thursday, Mr. Dave Harper, Chief Executive Officer (CEO) for Geodrill Ghana Limited observed plastic use in recent times has become a major environmental problem not only in Ghana, but the world at large.
He said, "The problem of plastics is a generational problem today, plastics is in everything that we do. If we are not careful in the next 50 years, the sea is going to turn 90 percent plastics and 10 percent fish. It is not just a problem for Ghana, but a global problem."
The CEO stressed the need to confront the problem head-on and tackle it now to ensure environmental sustainability.
"Our generation needs to take this problem and tackle it. We can certainly work with others; whether you are in business or you are a student, whether you are a pensioner, we can all think about how to deal with the plastics menace; we can't take it away. We just got to manage it," Mr. Harper added.
Source:
News Ghana