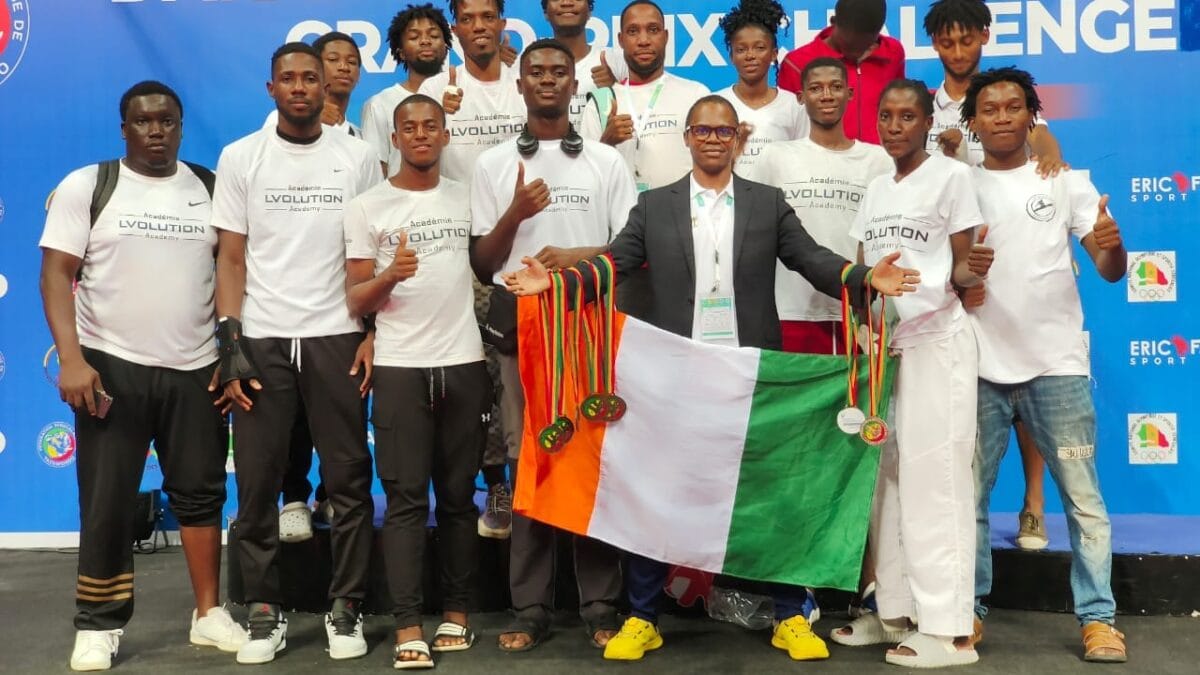 BACKGROUND INFORMATION
Geodrill is a leading exploration drilling company with operations in two continents and seven countries, namely:  Cote d'Ivoire, Senegal, Mali in West Africa; Egypt in North Africa; and Peru and Chile in South America. Geodrill is a former Best Workforce and Industry Development Initiative 2020 AAMEG Africa Award Winner for its Ghanaian investment into manufacturing drill rigs locally. Geodrill is committed to building long-term capacity in the countries they operate in.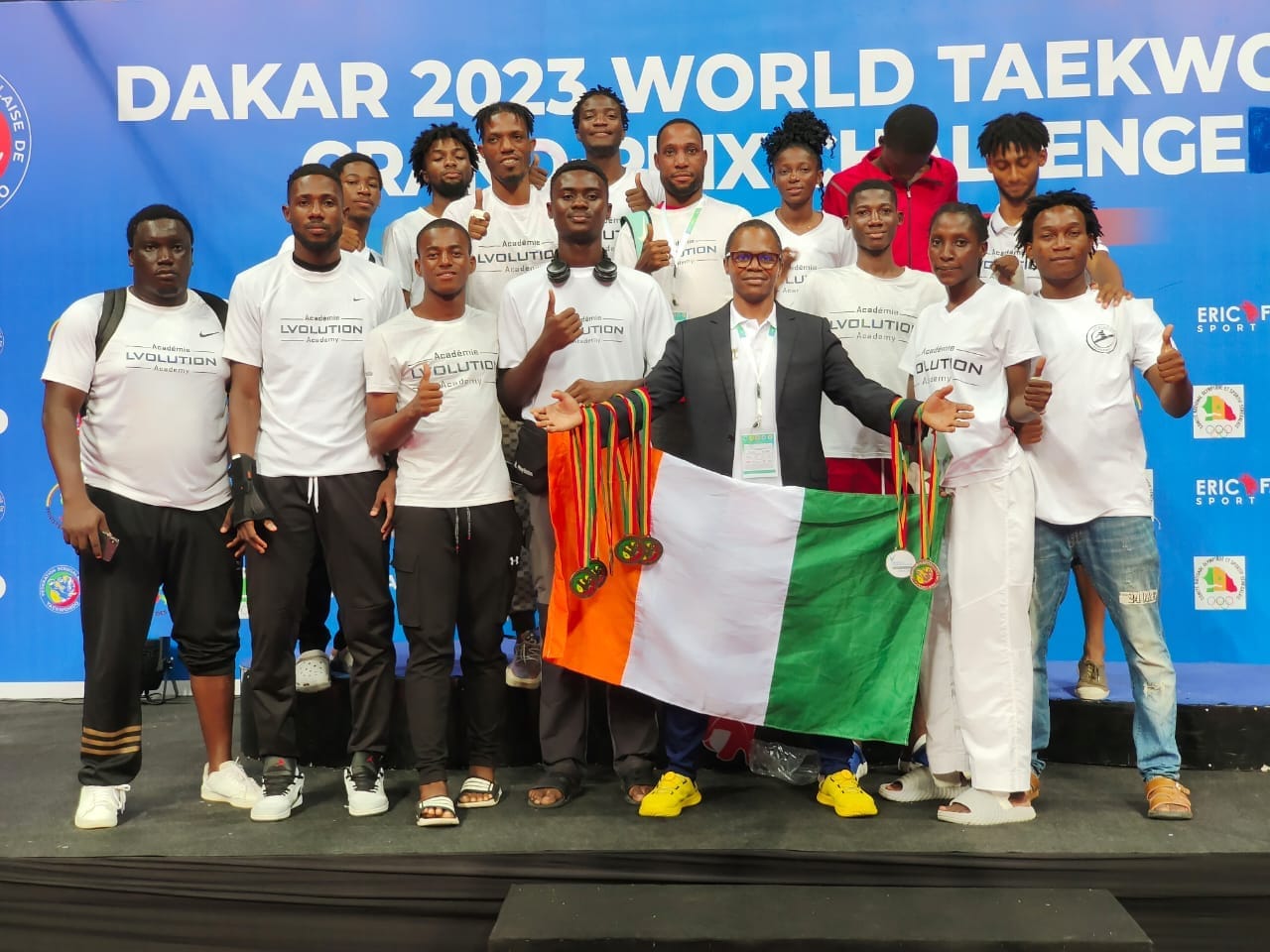 For this year's nomination, Geodrill highlighted the way they have supported and sponsored a local sporting taekwondo academy on the Ivory Coast. The martial arts are a sporting discipline with the unique ability to engage communities by promoting physical and mental well-being by demonstrating power and control over body and mind within social environments.
Lvolution Academy in Cote d'Ivoire was founded to promote education, training and social integration of underprivileged youth. It gives young athletes the chance to shine at major World, Olympic and Paralympic events. They have shared some of their experiences on YouTube.
Finance is a major barrier for Ivorian martial arts athletes preventing them from competing on the global stage. The Academy accepts financial support from sponsors including Geodrill to enable athletes with talent to turn their dream of competing internationally into a reality.
Through sponsorship, an opportunity for more fair access to participate in international competitions is created. A talented Ivorian Coast population of athletes and aspiring athletes including female and handicapped participants now have a sports academy lifting them up and uniting them.
In 2015, the United Nations Member States adopted the "2030 Agenda for Sustainable Development". This document provides a shared blueprint for peace and prosperity for people and the planet, now and into the future.
Of the 17 Sustainable Development Goals (SDGs), Geodrill's support for Lvolution Academy meets four SDGs including 3 – Good Health & Wellbeing; 5 – Gender Equality; 10 – Reduced Inequalities and 17 – Partnership for the Goals. Geodrill's nomination demonstrates how it meets these four SDGs and emphasises the 'Social' aspect of ESG leadership.
---
INITIATIVE: LVOLUTION, GIVING IVORIAN ATHLETES A FIGHTING CHANCE IN EGYPT
Geodrill acknowledged that behind Lvolution's success are many fellow sponsors who have worked with Geodrill to ensure the sustainable growth and future of the Academy.
Along with other sponsors from within the mining sector, Geodrill has taken the lead in supporting international trips such as competitions in Egypt, France and Rwanda.
HEALTH & WELL-BEING PROMOTION FOR YOUTH DEVELOPMENT THROUGH SPORT
Promoting healthy activities

such as martial arts to diverse groups has played a positive role in shaping the future participation of women in Taekwondo in Cote d'Ivoire.
The Academy

keeps the youth

 engaged in positive activities, reducing the likelihood of involvement in any negative or anti-social behaviour.

provides youth with

 the chance to learn and practice leadership, teamwork, discipline and most importantly goal setting.

teaches students the

 art of self-defence, especially invaluable to young people and female teams.

Gives students the

 chance to sharpen their communication skills useful for positive leadership roles in the community.

Enables women and

 para-athletes the chance to break stereotypes by proving their ability to excel in martial arts.
FINANCIAL SPONSORSHIP FOR TRAVEL TO EGYPT COMPETITIONS
Fair access to

sports is created through travel sponsorships so that talented individuals can compete and obtain due recognition on broader stages outside their local club.

Funds needed to

send athletes abroad are a practical and necessary component. Geodrill and other sponsors of the Academy have been proud to step in and promote the talent of Ivorian Taekwondo athletes to give opportunity where opportunity is due.

Geodrill contributed $26,000

AUD to support the Academy's international competition-related travel costs.

The funding from

Geodrill ensured the Lvolution Academy national team and coaches could attend and compete in the 2023 Egypt International Open for Taekwondo earlier this year.
CIVIC PRIDE & ENGAGEMENT UPLIFT AS LVOLUTION ACADEMY TEAM WINS BIG
The Academy was

founded on the basis of strong national pride and a desire to promote excellence at all levels and abilities in Taekwondo.

These events not

 only put Ivory Coast on the international stage, but it was also a powerful opportunity for social interactions with other African teams.

The Cote d'Ivoire

 team felt a shared sense of pride and identity with other African nations who were also competing in Egypt.
The Cote D'Ivoire taekwondo teams won 13 Medals and 4 Trophies in the two competitions they entered including

Trophy Winner Best

 Athlete of the President's Cup won by Aaron Kobenan.

Third Place Trophy

 Winner for Best Men's Team

Third Place Trophy

 Winner for Best Women's Team

Third Place Trophy

 Winner for Para-athletic Team

3 x Gold

 Medals for athletes Cheick Cissé, Aaron Kobenan and Boli Michel.

2 x Silver

 Medals for athletes Ruth Gbagbi and Diallo Ibrahima Joël

8 x Bronze

 Medals for athletes Gbagbi Ruth, Kobenan Aaron, Konaté Ben Younouss, Astan Bathily, Diakité Issa.